Fly Fishing Traditions Stillwater School
Stillwater Techniques & Tactics
Fly Fishing Traditions teaches a Stillwater School for the fly fishers that want to jump start their entry into the world of fishing stillwaters. The Stillwater School will take place at Luk Lake, a private access fly fishing only lake near Corning, California. Luk lake is managed by The Fly Shop of Redding California and has trophy rainbow trout and largemouth bass. The Stillwater Workshop is a two day affair which includes staying in the Luk Lake Ranch House.
The Stillwater School is designed for anglers in all stages of fly fishing who wish to learn stillwater techniques. This workshop is modeled after Philip Rowley's Stillwater School. The students will learn proper casting techniques, reels, fly lines, knots, leaders, flies, and setting up their rods. The workshop will cover lake profiling, proper equipment, safety concerns and fly fishing etiquette.
The Stillwater School instruction will be taught by Stillwater guides both off and on the water. You will receive personal instruction on stillwater tactics and techniques.
There will be 4 classroom sessions at the Ranch House with Stillwater Power Point Presentations. The Power Point Presentations will cover in-depth instruction on stillwater gear, flies, tactics and techniques.
You Will Learn About:
Strategies and Tactics for Stillwaters
How to find trout in Stillwater
Dry Fly Techniques
Using Intermediate and Full Sinking Lines
Nymph/Chironomid Techniques
Stillwater Entomology
Retrieve Techniques
Fly Patterns and Selection
Seasonal Transitions and Food Source changes
Tactics for tough days
How to read conditions - water, weather, structure, habitat.
The Stillwater School will be structured with table top classroom discussions with educational handouts for each student to follow and take home as references for later. These classroom sessions will be followed with "on the water sessions" to practice and hone the skills necessary for you to fish stillwaters successfully.
Fly Fishing Traditions Stillwater Workshop Details
Students are responsible to bring their own watercraft, pontoon boat, float tube or pram.
Students must possess a valid California fishing license.
The Stillwater School will include lodging at the Luk Lake Ranch House - 2 nights
One Breakfasts and two Lunches and non-alcoholic beverages are included in the school fee.
Dinner on the first night will be "Pay Your Own" at the Rolling Hills casino buffet which is on location.
Bring your own special beverages or alcoholic beverages of choice
Fly Fishing Traditions Stillwater Workshop Fee Schedule
The Stillwater Workshops are offered to groups consisting of 6 -10 attendees. This workshop is especially suited for fly fishers associated with Fly Clubs and Fly Shop Clients who want to advance their skills. Get a group together and schedule your workshop. The cost of the workshop varies depending upon the number of attendees. The more attendees the less the cost.
6 people: $650 each
7-8 people: $525 each
9-10 people: $400 each
To Sign Up for the Stillwater School
Call: Clay at 530-913-1334 to ask any questions or to reserve a space
-OR-
Email: Clay at clayhash.fft@gmail.com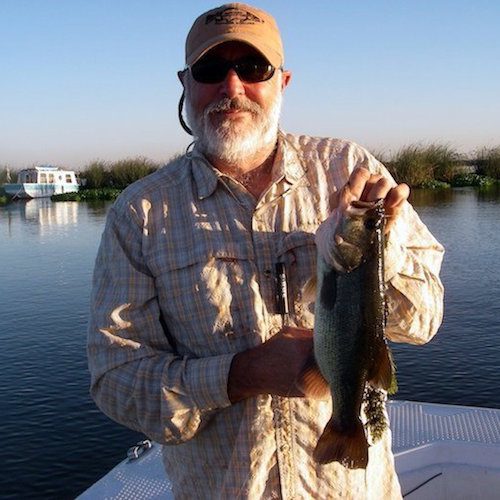 ---
---
Call Clay
(530) 913-1334
---
---
---
Email Clay
---
---
Book Your Guided Trips Today
For more information about the FFT Guided Trips or to book a day.
Contact Clay