As you may have heard we had a death on the Lower Yuba last month when an older gentleman was knocked out of a drift boat rowed by his son and did not recover. I discussed this with friends and have decided to post some articles about the art and safety regarding rowing a drift boat, raft or pontoon boat down a river. So with that premise here's;
With more and more people floating our rivers in drift boats, rafts and pontoon boats it is important to emphasize the education and practice to row boats safely.
Safety and Gear
When getting together the gear to outfit a drift boat there is more to it than rods, reels and flies. Lets go over a list of safety gear.
Life Vests
There should be life vests ready and available for all people in the boat.
I'll put the life vests on the seats so they are accessible. When scouting a run and a difficult or technical run is anticipated.
Put them on! They will be of not much use if they're stowed away or not on.
Here's a PFD available from NRS, their Chinook Fishing PFD.
Chinook Fishing PFD
---
Throw Bag
You should have a throw bag which are available at NRS which can be used if you ever have someone overboard and then can throw a line to haul them to safety.
Essential on big water Class III and above. Not really necessary on class II or lower.
Here's a NRS Throw bag.
NRS Throw Bag
---
First Aid Kit
As with any outdoor activity having a well stocked first aid kit is a very good idea.
Here's a link to a HRS first aid kit in a waterproof bag.
HRS First Aid Kit
---
Sunscreen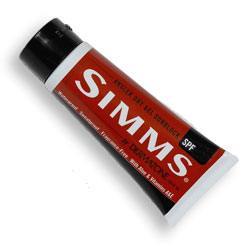 I try to always have sunscreen available for myself for whoever else might need it.
Simms make a good one, but just about any good brand will work.
---
Rowers Gloves
A good pair of rowers gloves comes in handy if you're not on the river
rowing everyday and can prevent blisters and sores on your hands.
Here's a link to NRS Paddlers Gloves.
NRS Paddlers Gloves
---
Sunglasses
Everyone in the boat should have sunglasses. This is a safety issue as much as a tool to help spot fish. A hook in the eye is no one's idea of a fun day.
I like the Action Optics Guides Choice. http://www.SmithOptics.com
---
Break Down Oar
Carlisle Oars sells a breakdown oar that can be strapped under a rowers seat in a drift boat or along the tube on a full sized raft or cat.
You don't want to be halfway down a river and lose an oar.
Get One! You can purchase on at Hyde if need one.
Carlisle Spare 2pc Oar
---
---
The next article, Driftboat 101 – Basic Rowing Technique, will get started with the basic rowing technique and then on to making "Ferrying Maneuvers".